Blast Bag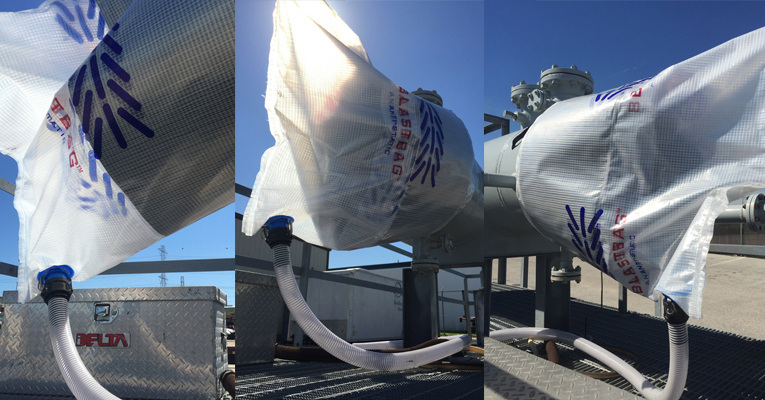 The BlastBag® is a patented containment device designed to contain the effluent from the cleaning of heat exchangers and industrial piping. The bag easily slips over the end of the flange and can then be tightened to close around the exchanger shell or piping.
Safety
Protects personnel from flying debris and high pressure spray.
Reduces exposure to chemicals.
Allows other personnel access to general work area while industrial cleaning is being performed.
Environmentally Friendly
Contains majority of wastewater and product
Contains overspray and protects surrounding process equipment, valves, wiring, piping, etc.
Installation of Blast Bags on open ends of contaminated piping minimizes spills and/or leakage

Cost-Efficient
Saves cost of building/dismantling expensive backdrops, pans, sanded areas, splash shields,slabs, etc.
Assist in keeping worksite clean - Containment eliminates need for costly cleanup
Reduces downtime & Reduces barricaded or restricted areas
Available in various sizes to accommodate just about any exchange